SCIENCE FAIR
2011
Matt Johnson Named Student Observer to ISEF at Los Angeles, CA!!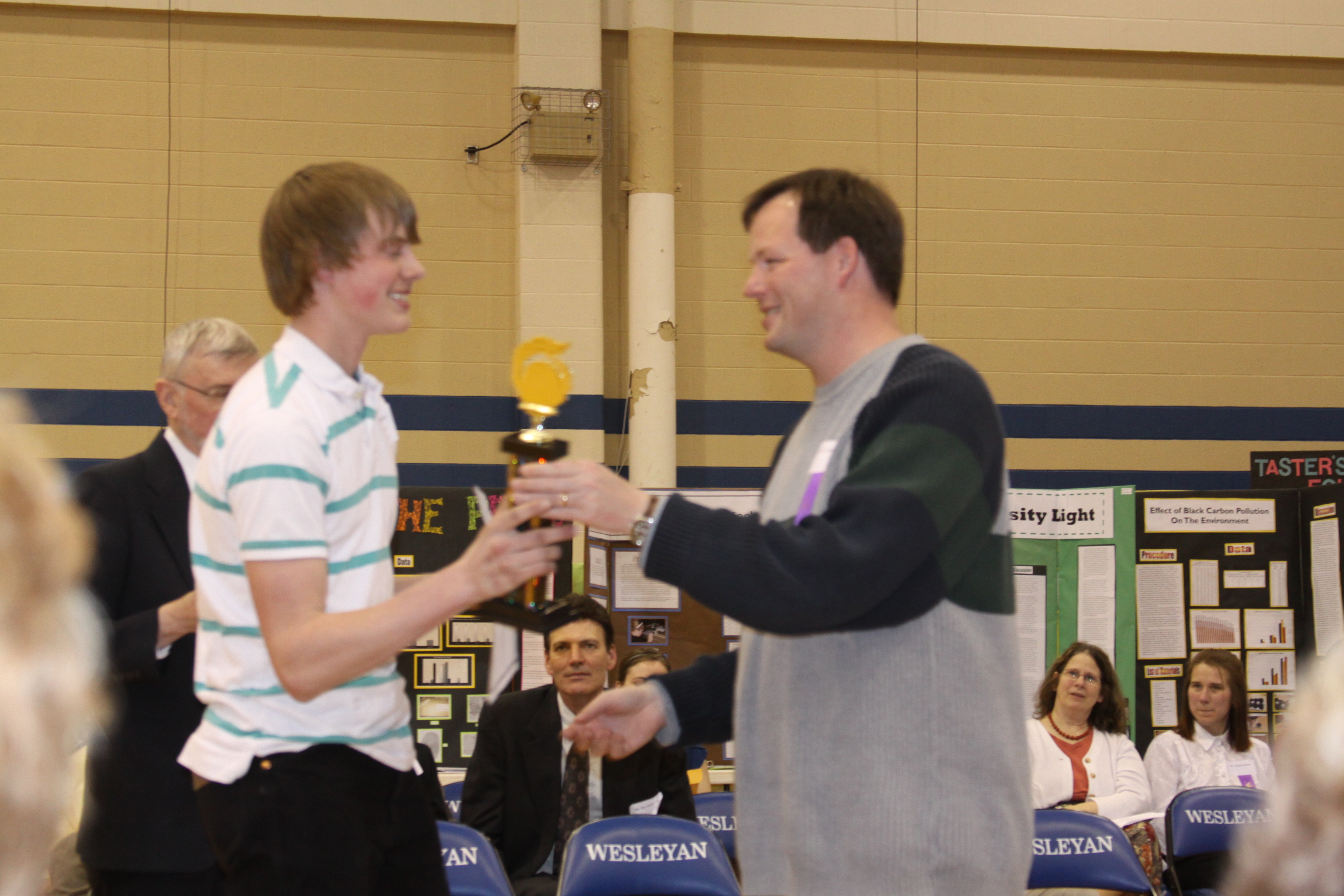 Avon brings home the hardware!!!!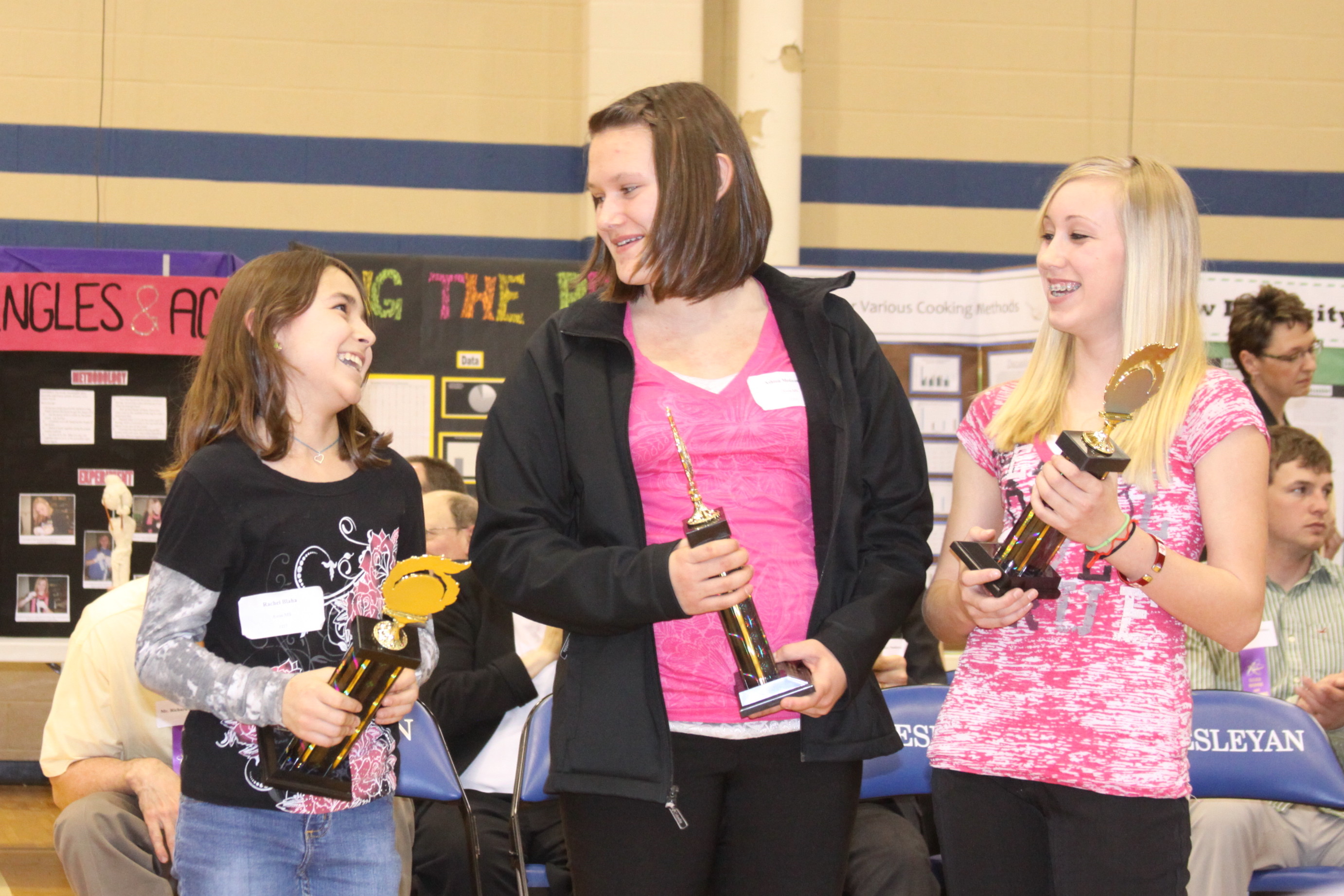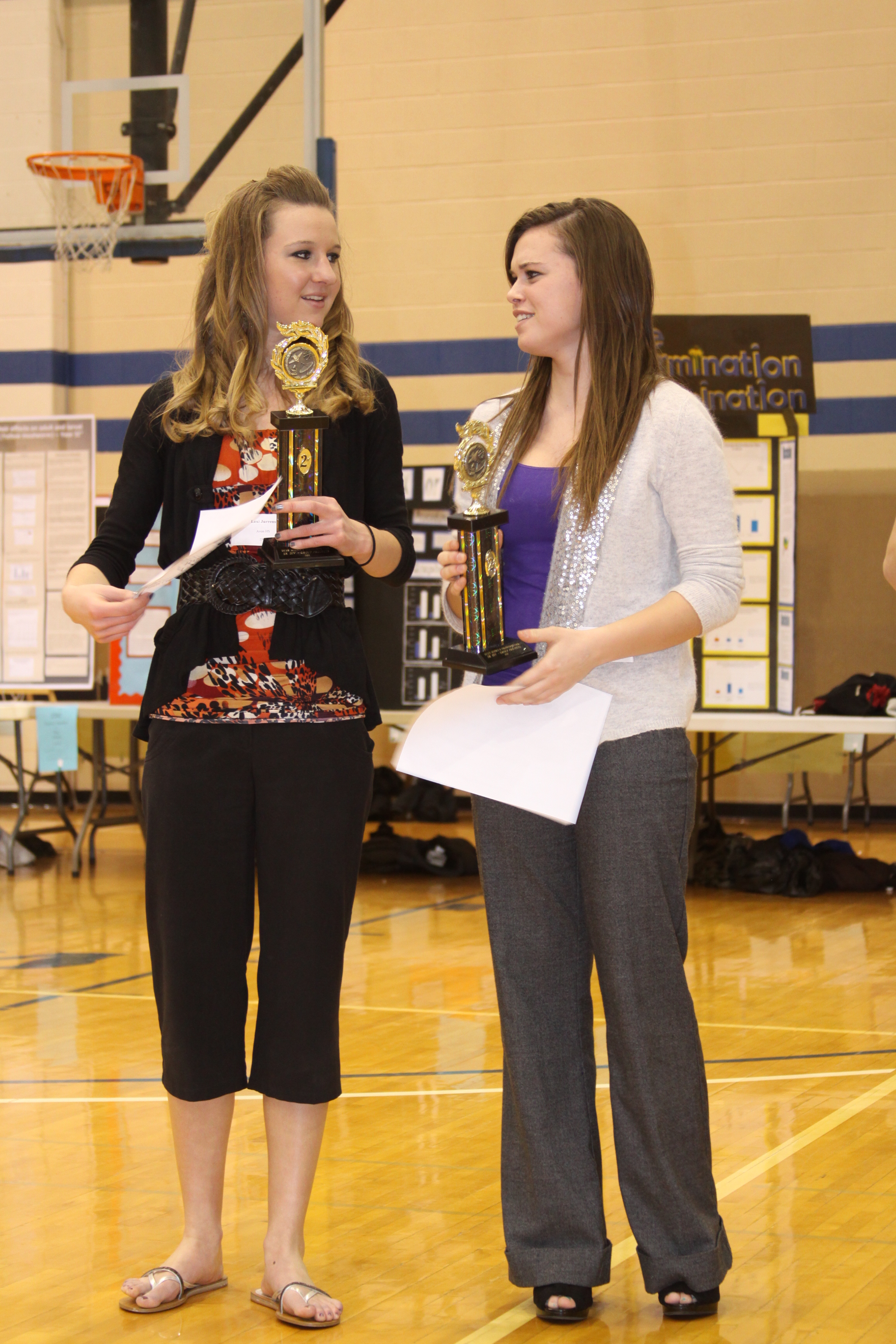 Rachel, Ashton and Karissa (1st, 2nd, and 3rd!) Lexi and Caitlyn (2nd place)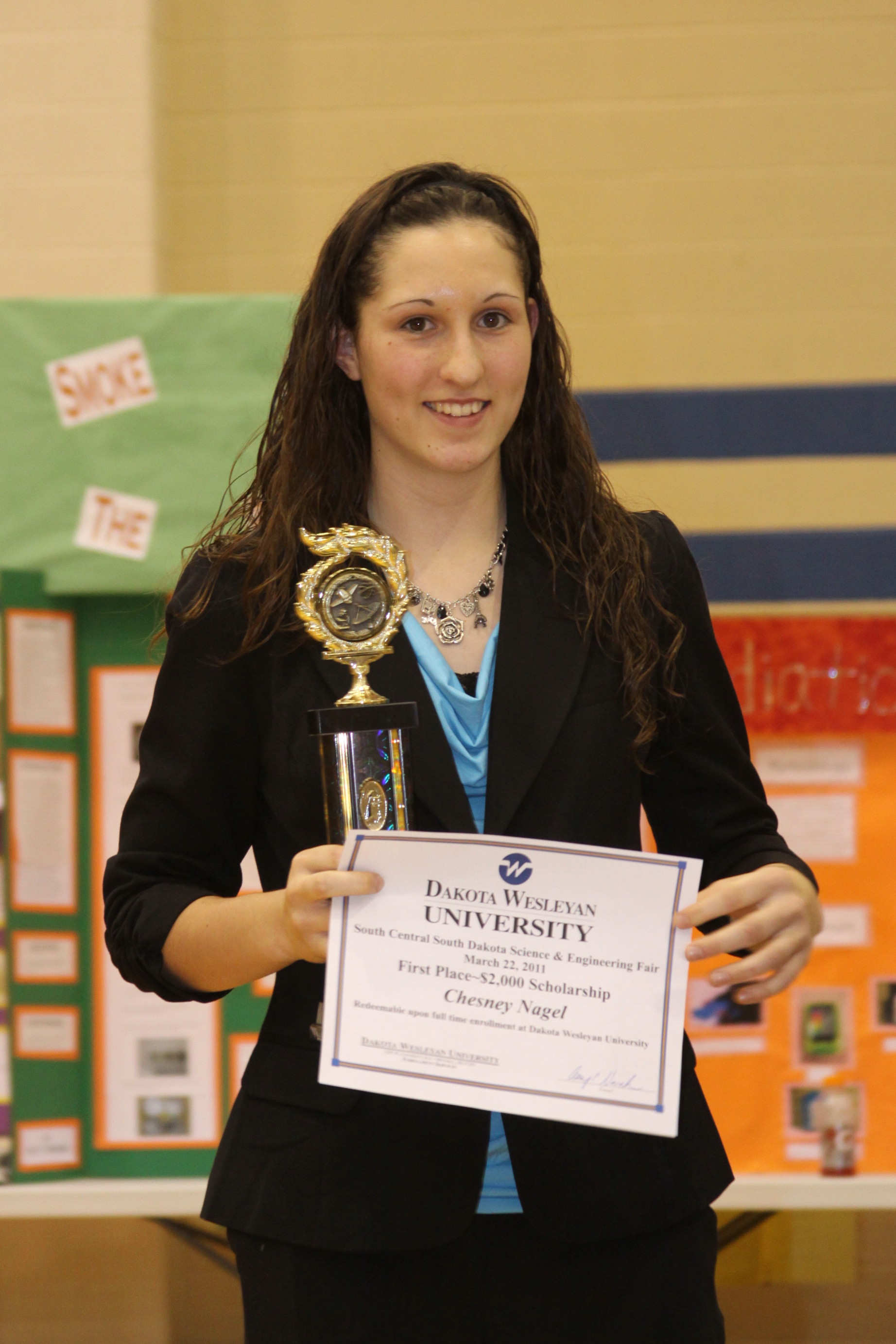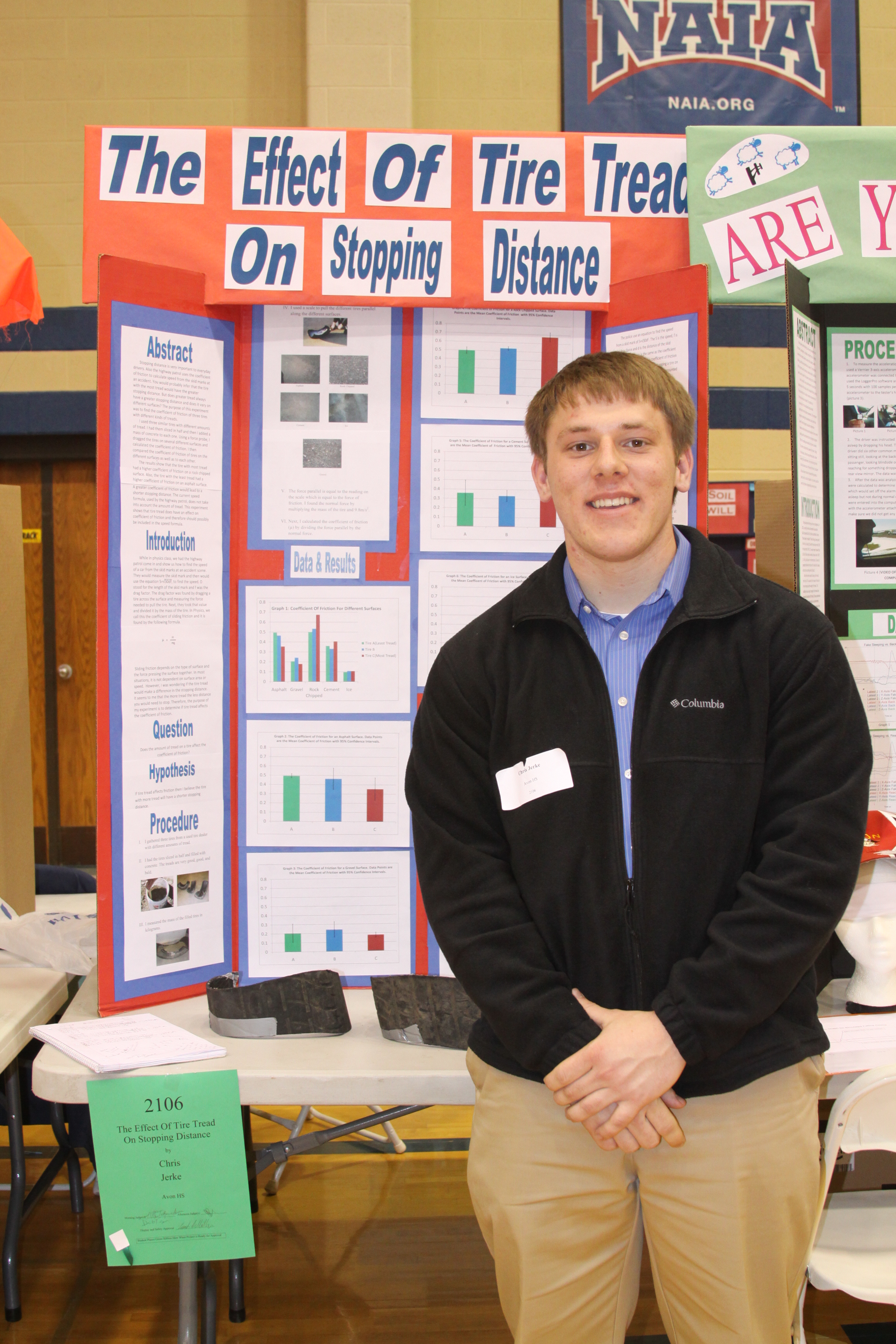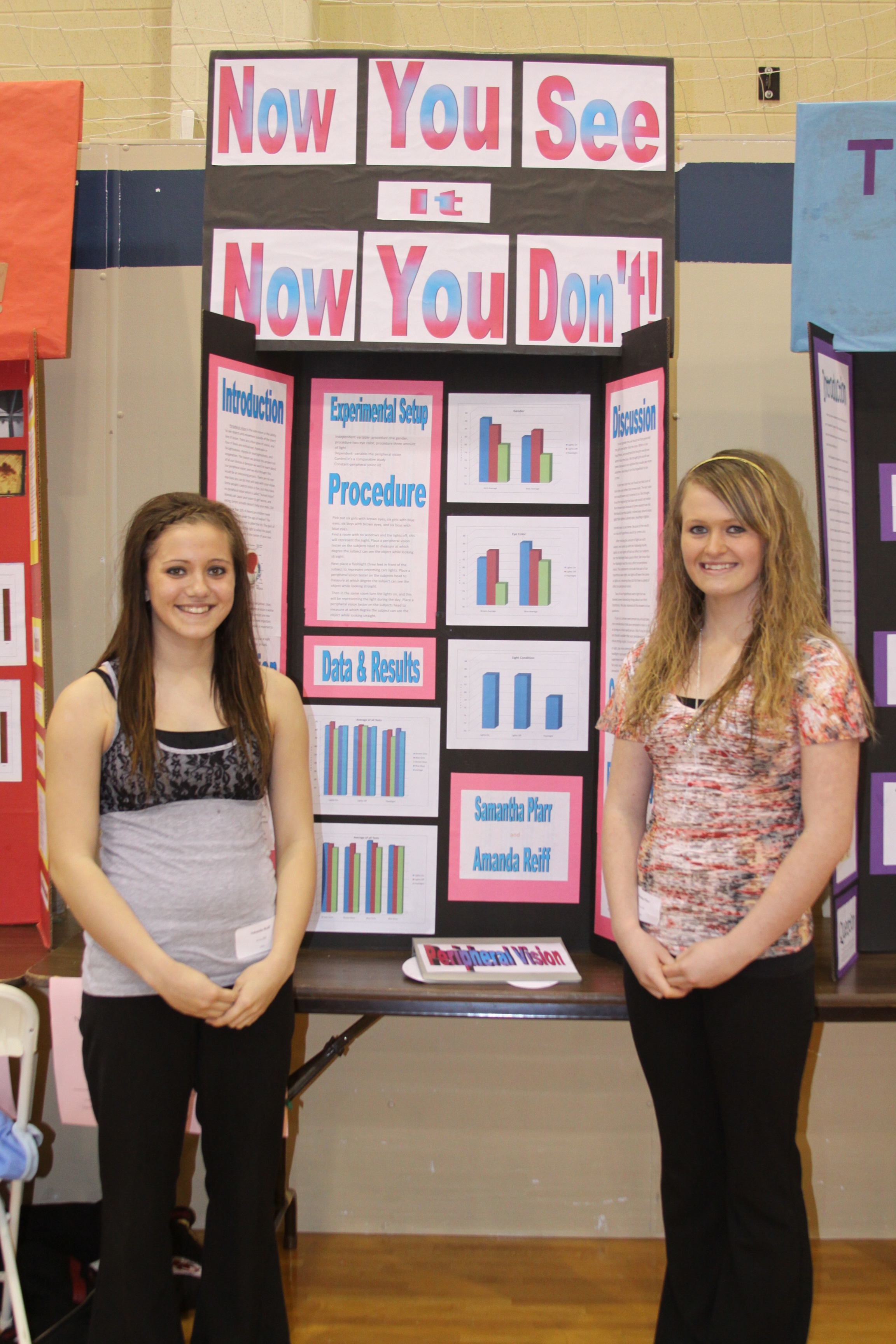 Chesney (1st place) Chris (3rd Place) Amand and Sami (JH grand Award)
ISWEEEP SCIENCE PROJECT OLYMPIAD
HOUSTON, TEXAS
2008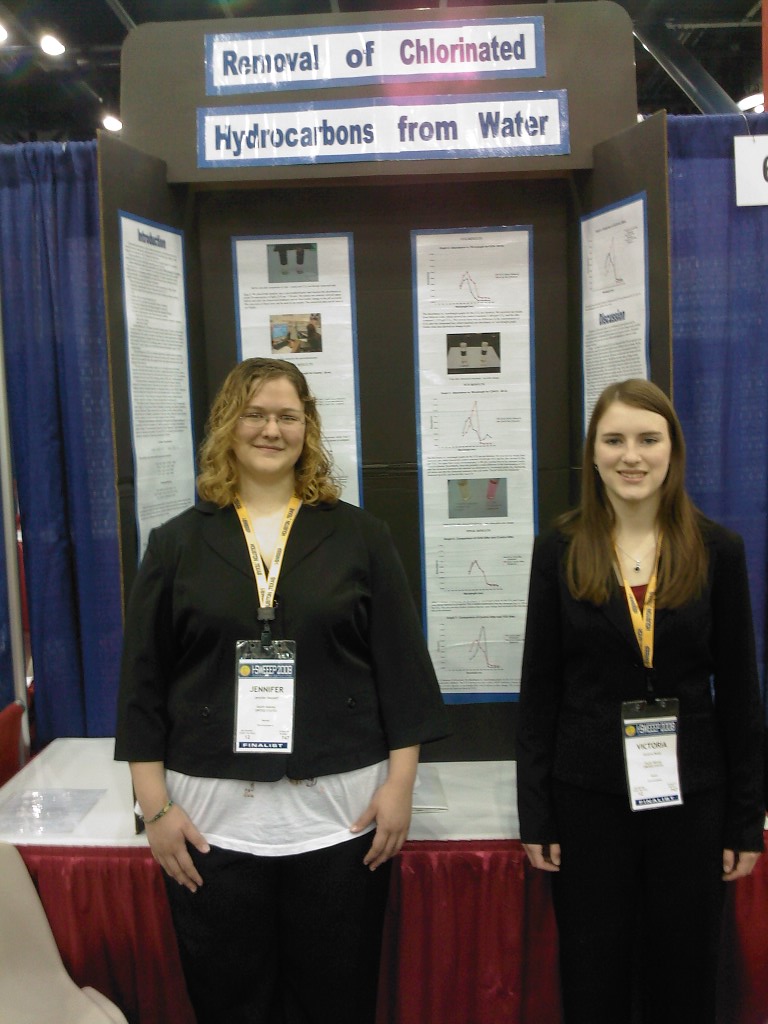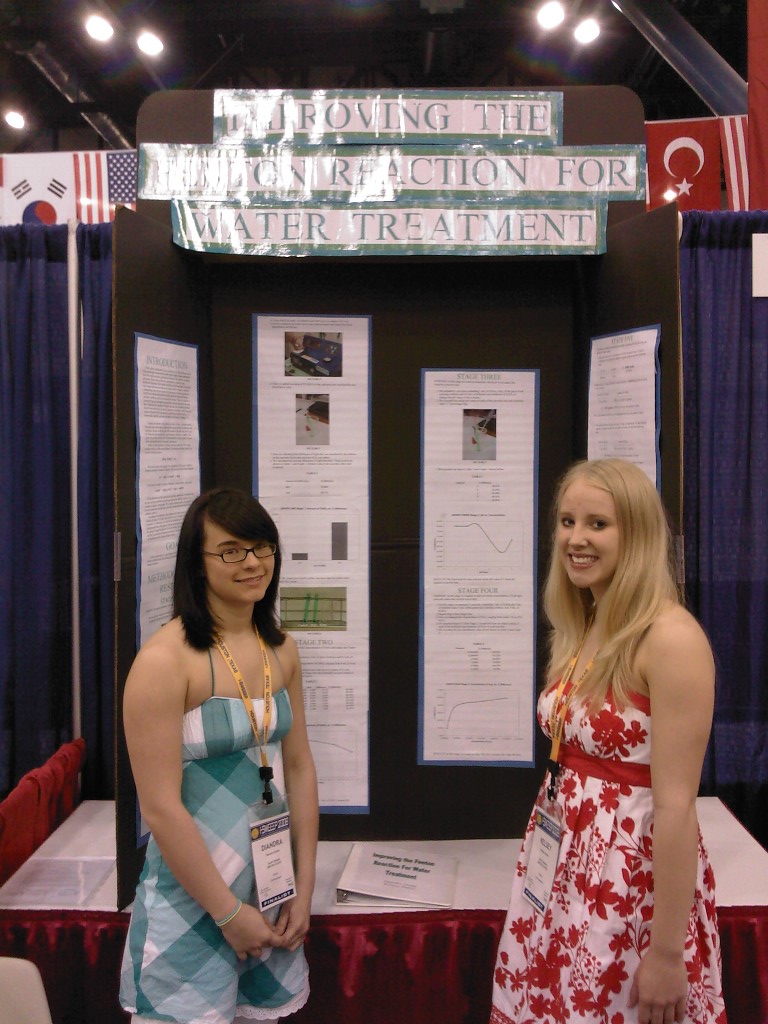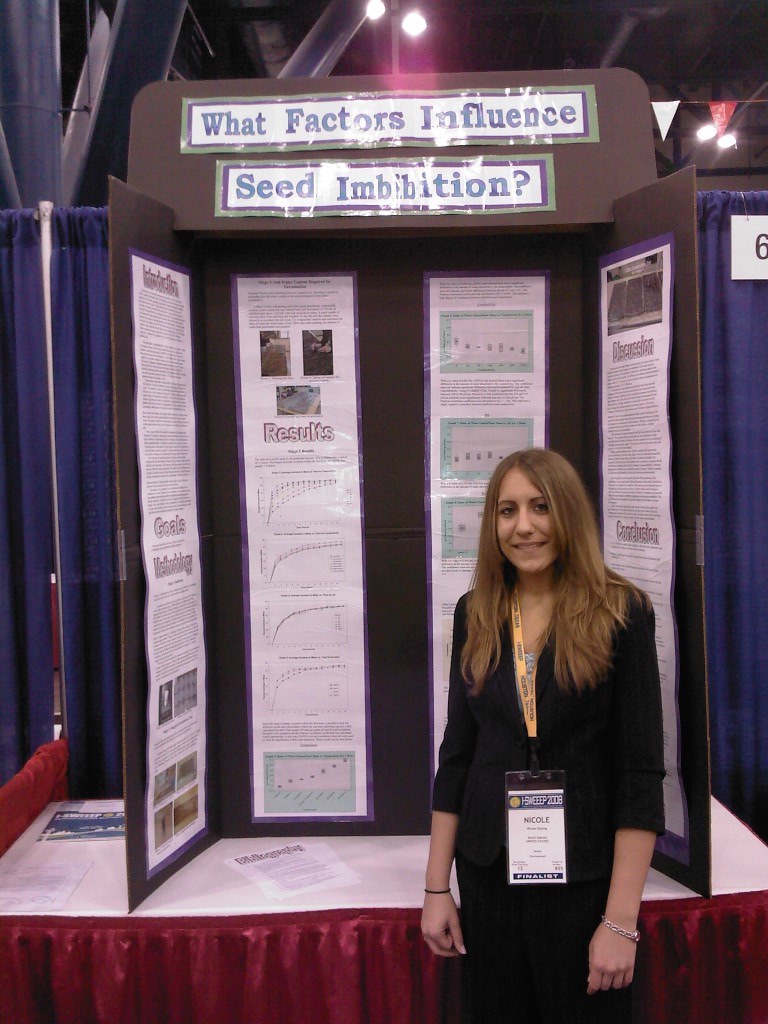 Jennifer Ratzlaff and Victoria Rezac Diandra Diede and Kelsey Hento Nicole DeJong
Honorable Mention Honorable Mention Bronze Medal
2009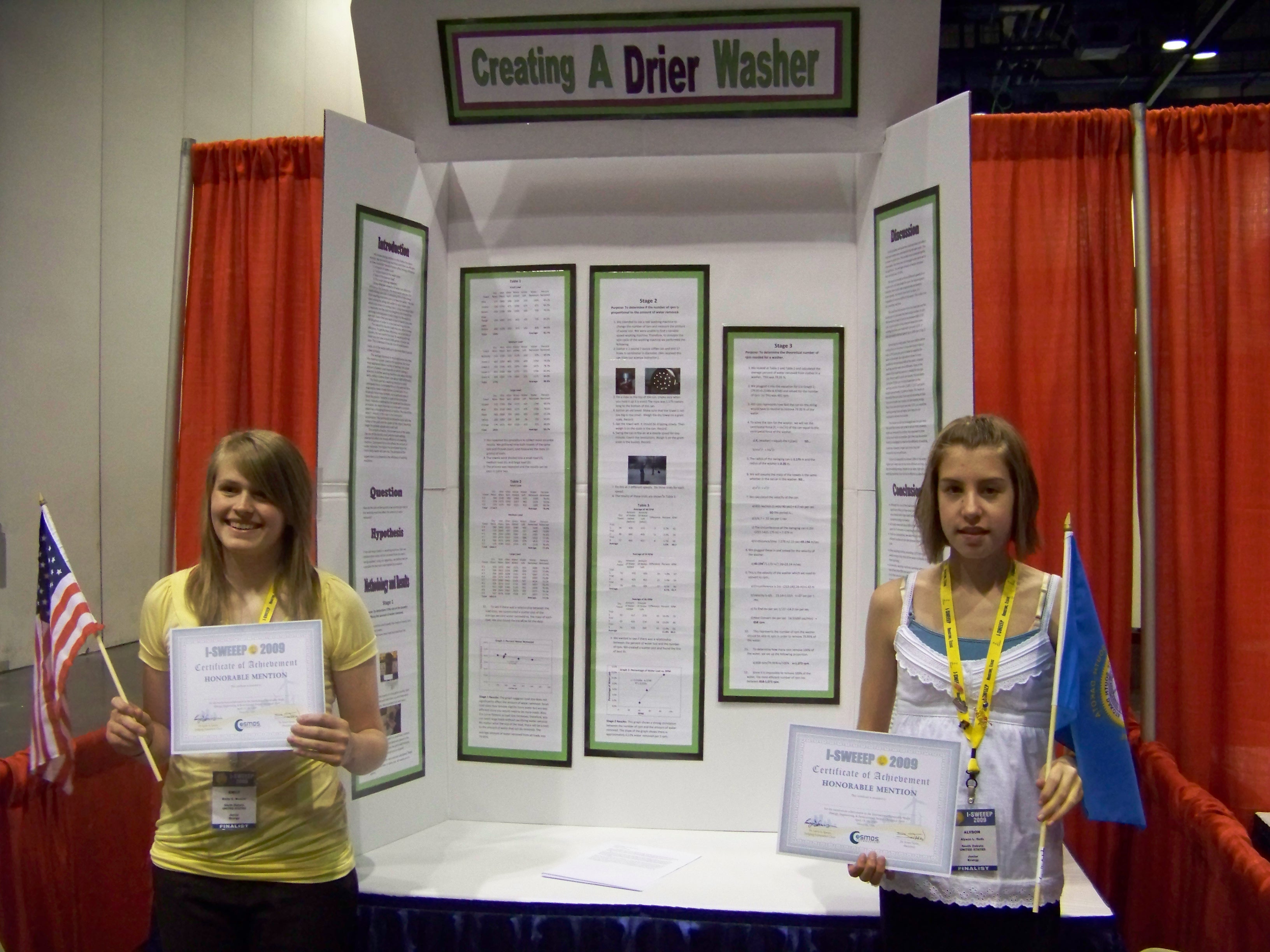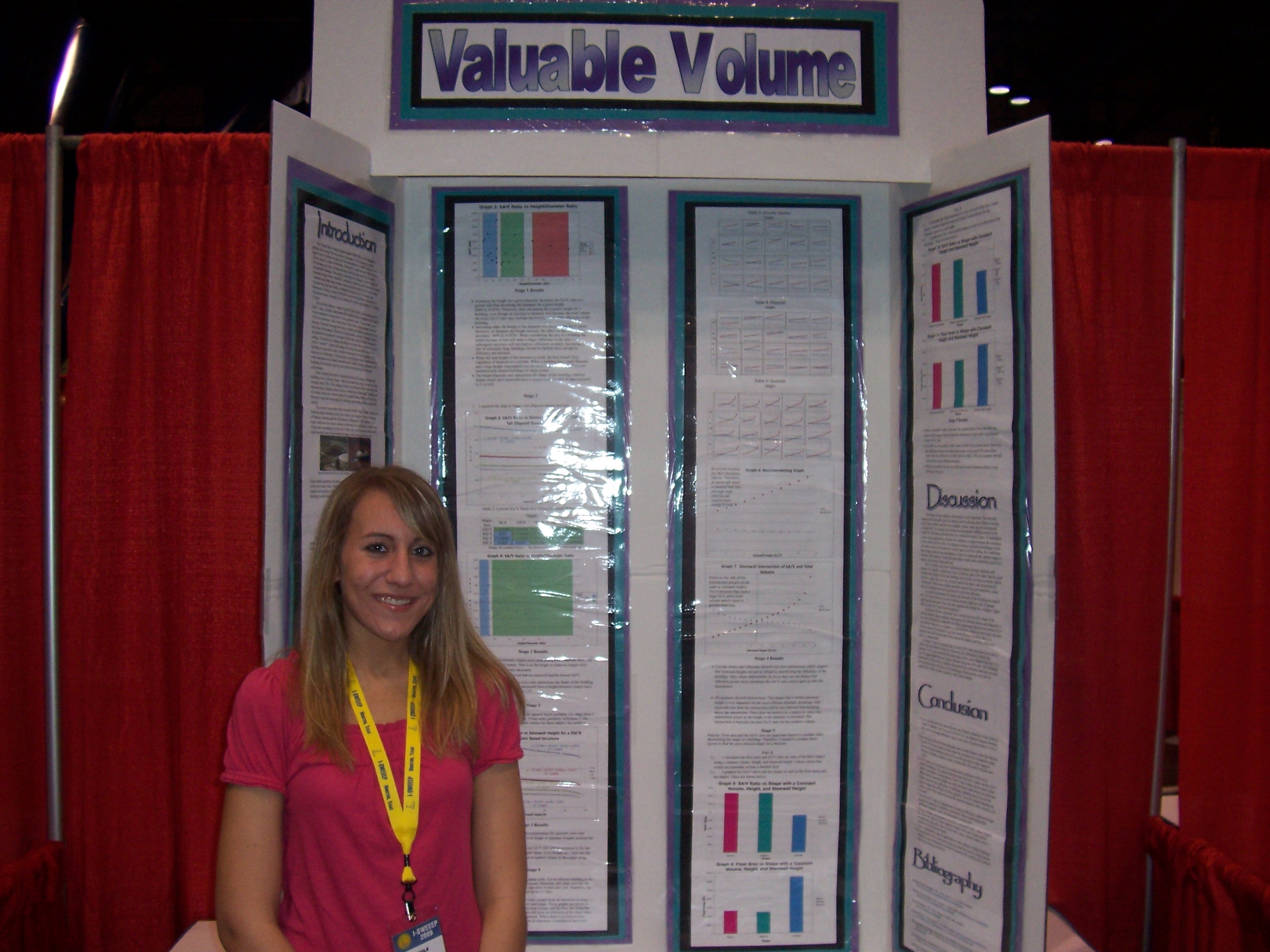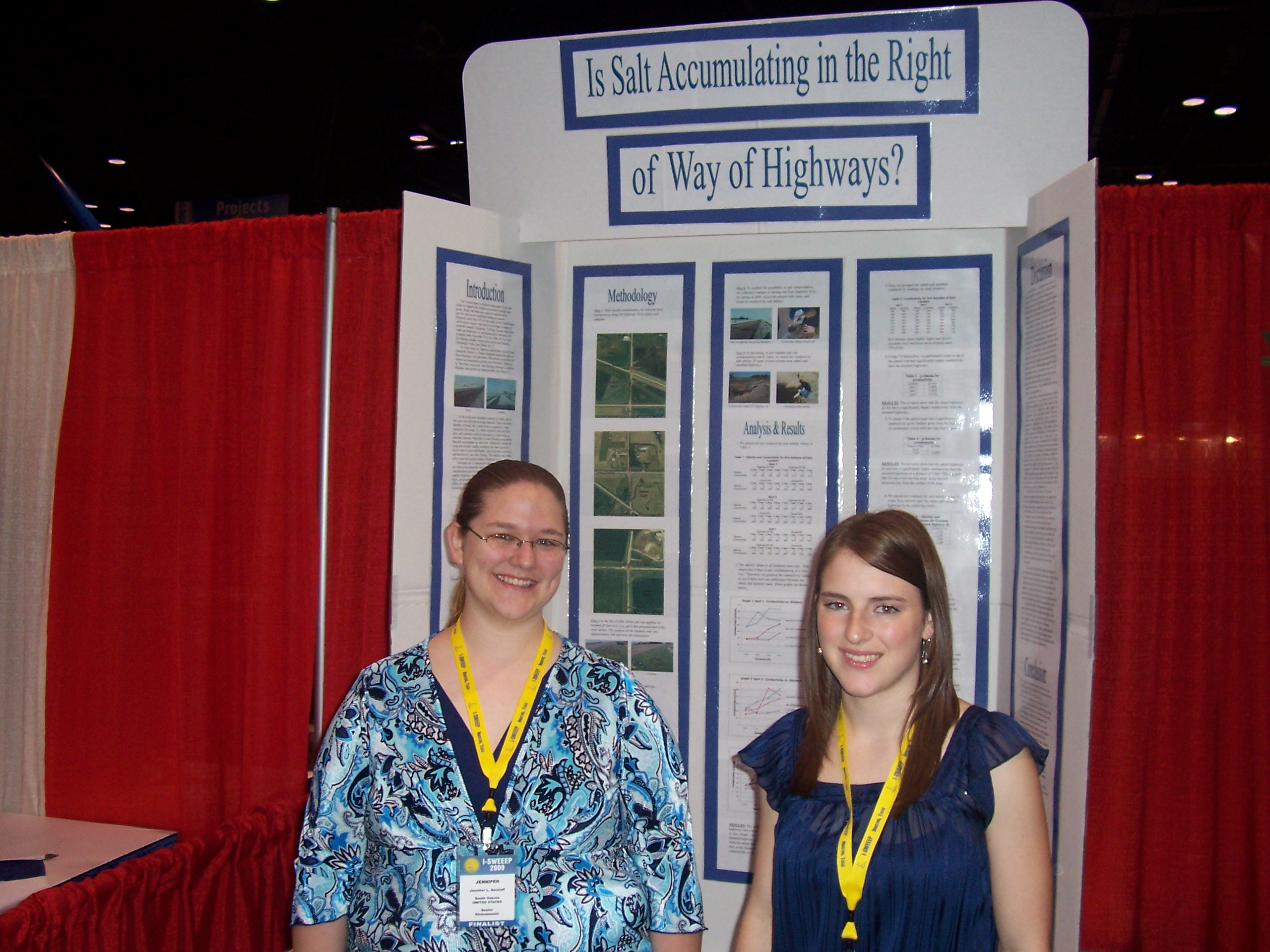 Emily Mudder and Alyson Roth Nikki DeJong Jennifer Ratzlaff and Victoria Rezac
Honorable Mention Honorable Mention

2011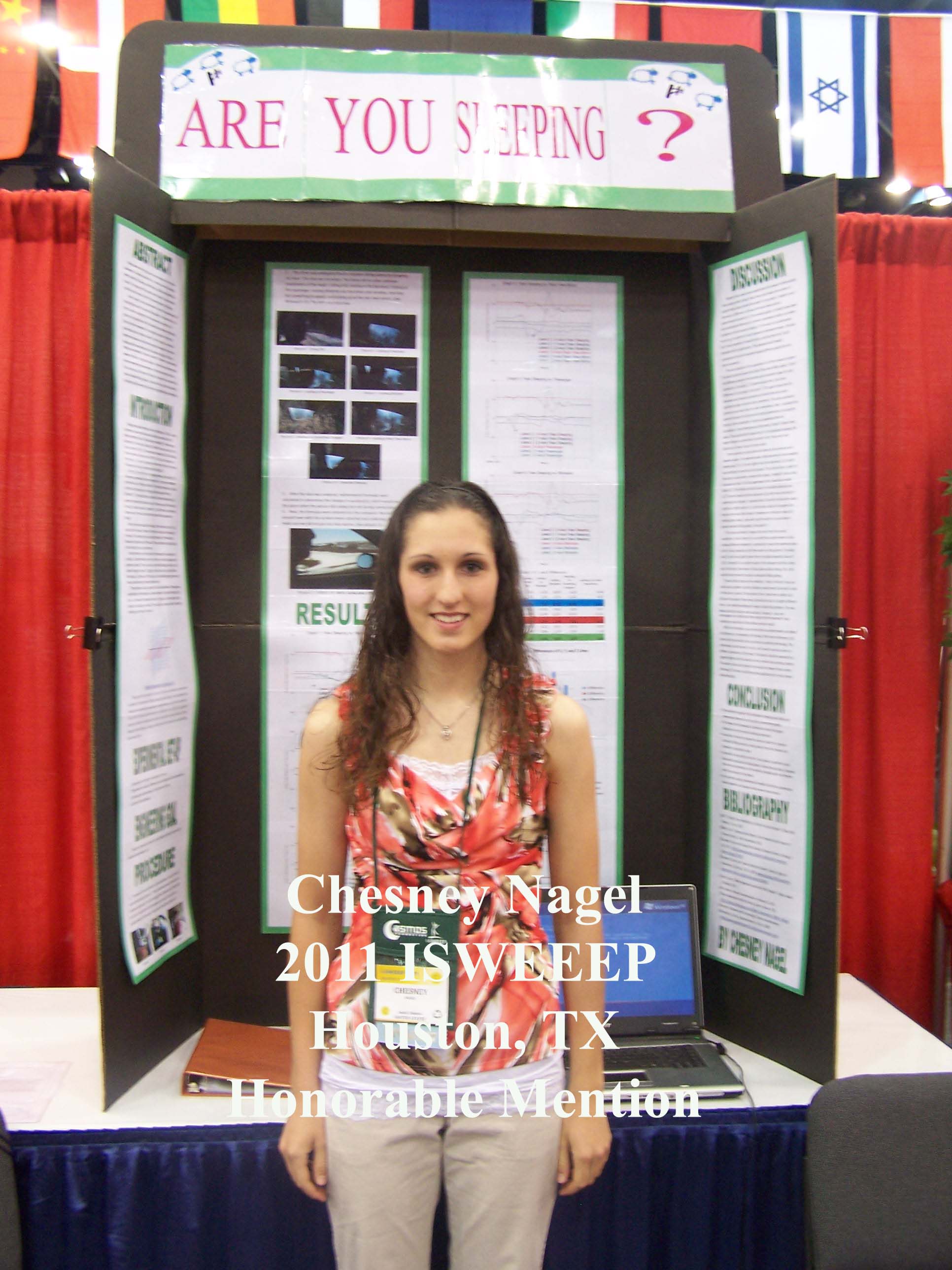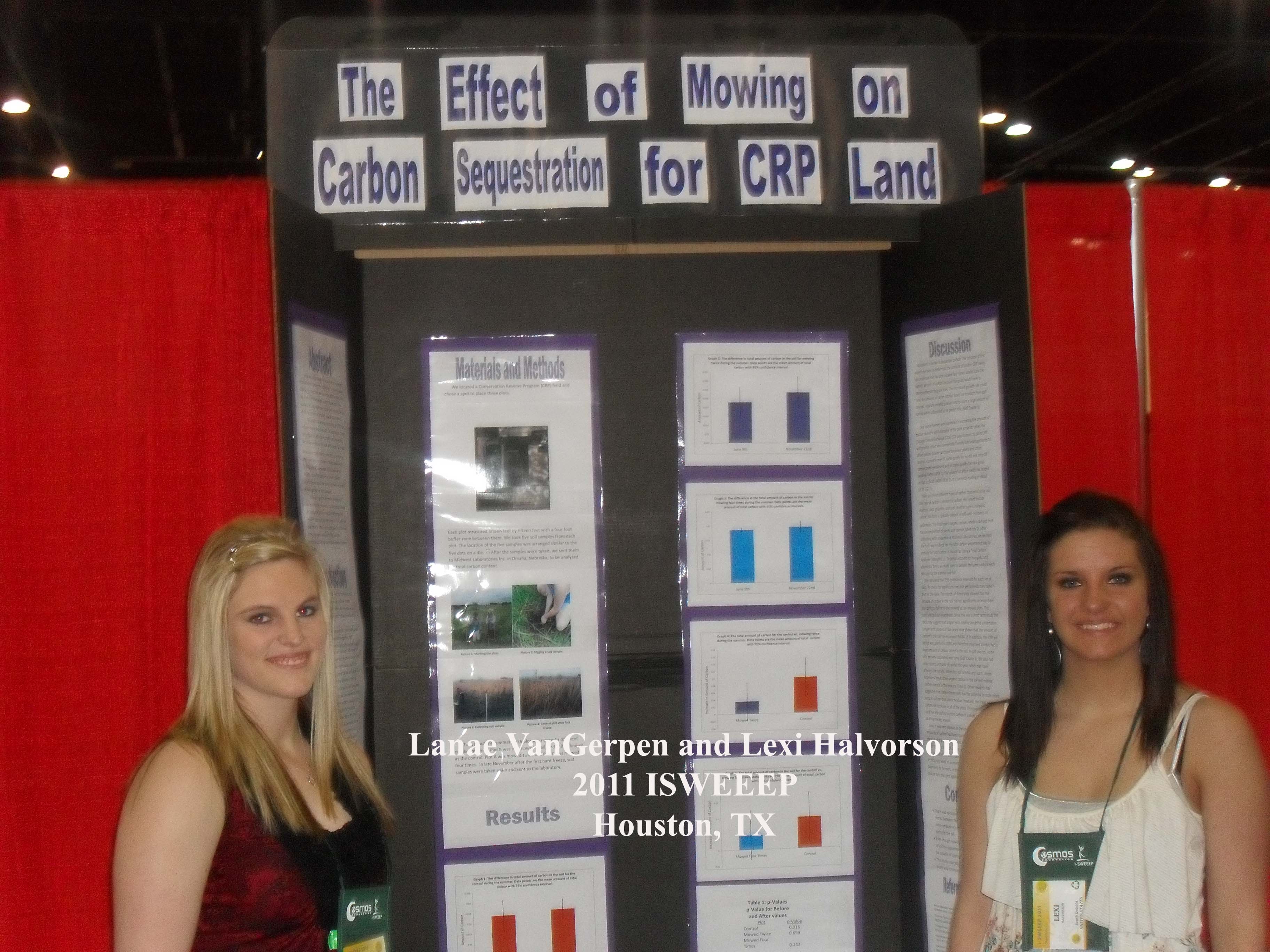 Chesney Nagel (Honorable Mention) Lanae VanGerpen and Lexi Halvorson
SD Stockholm Junior Water Prize Winners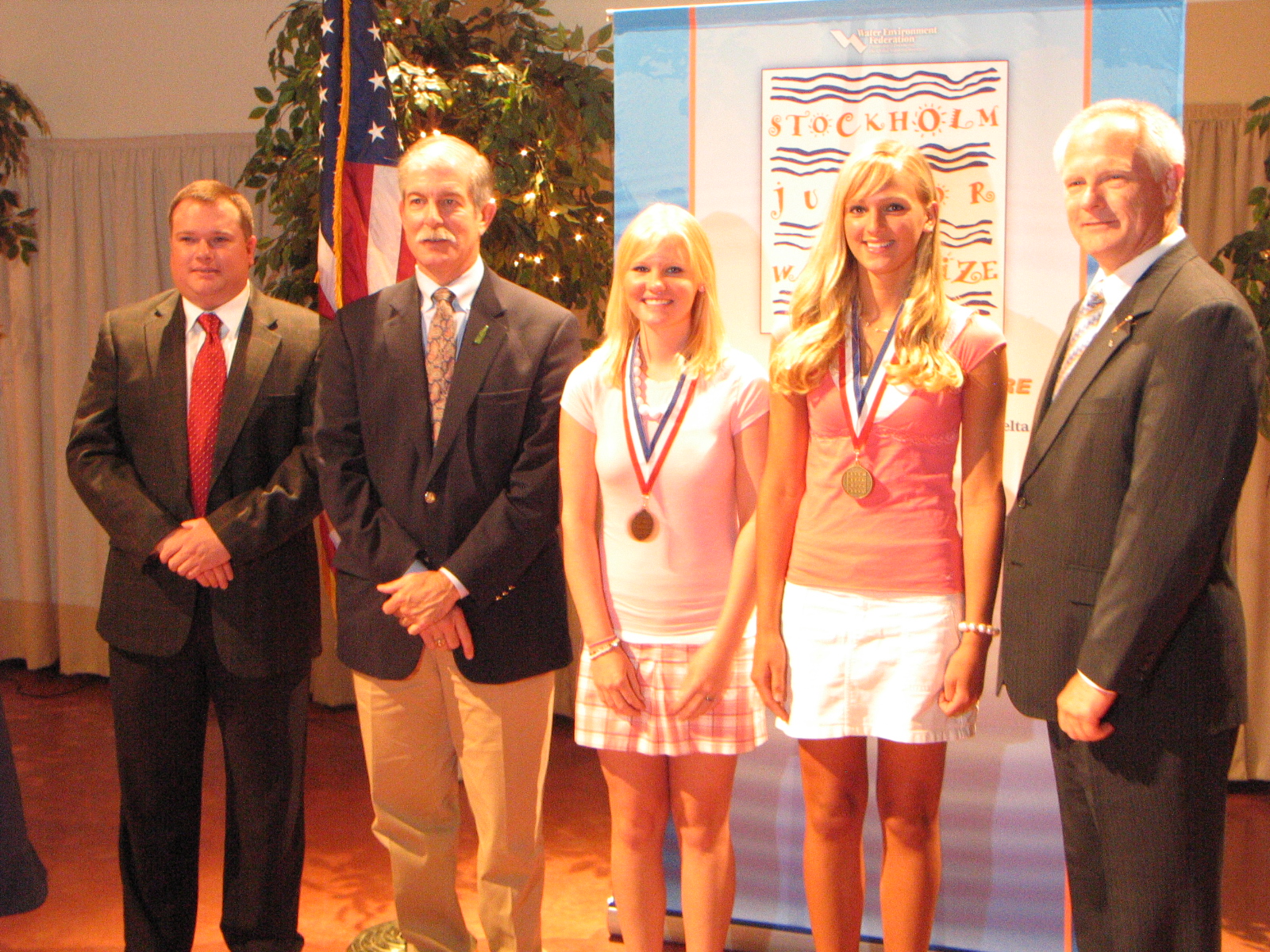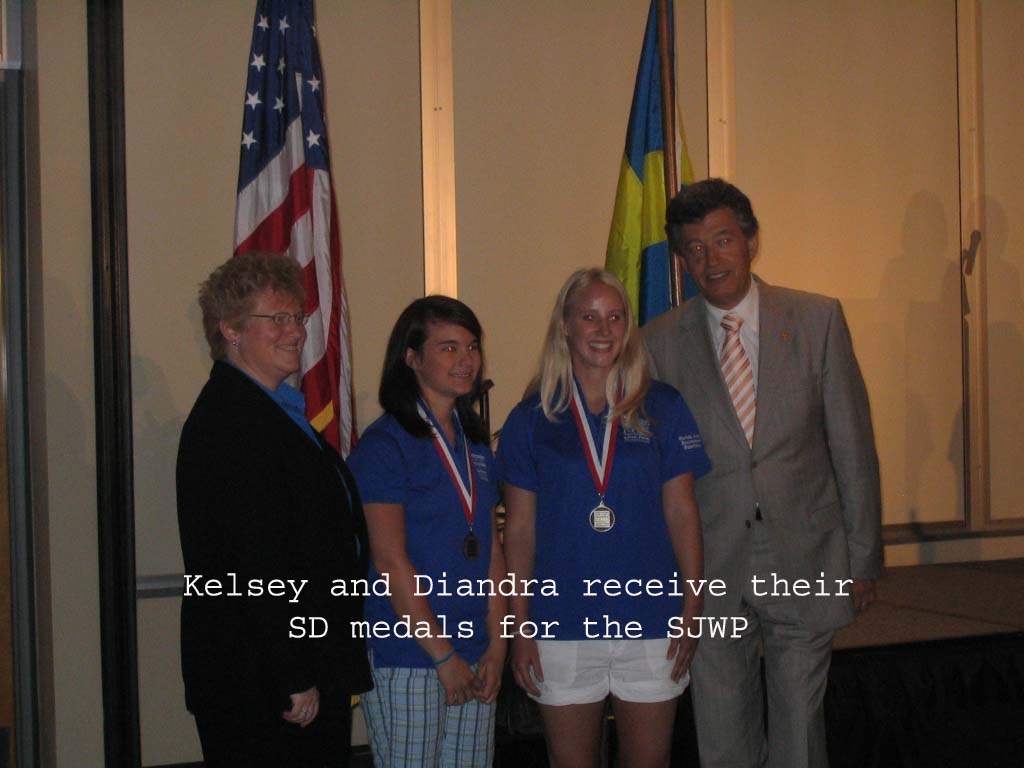 Hayley Hento and Lauren VanGerpen Diandra Diede and Kelcey Hento
Phoenix, AZ 2007 Orlanda, FL 2008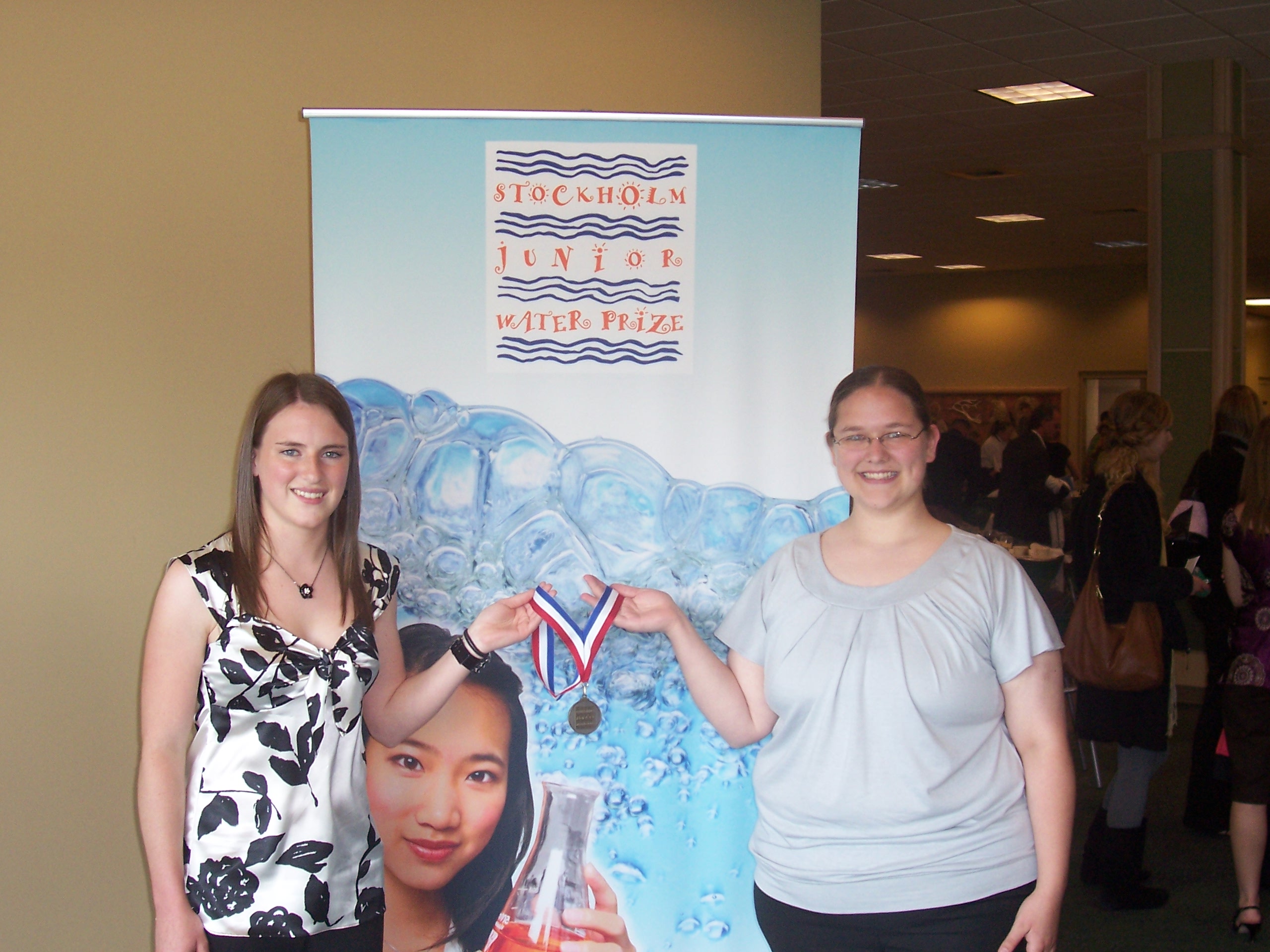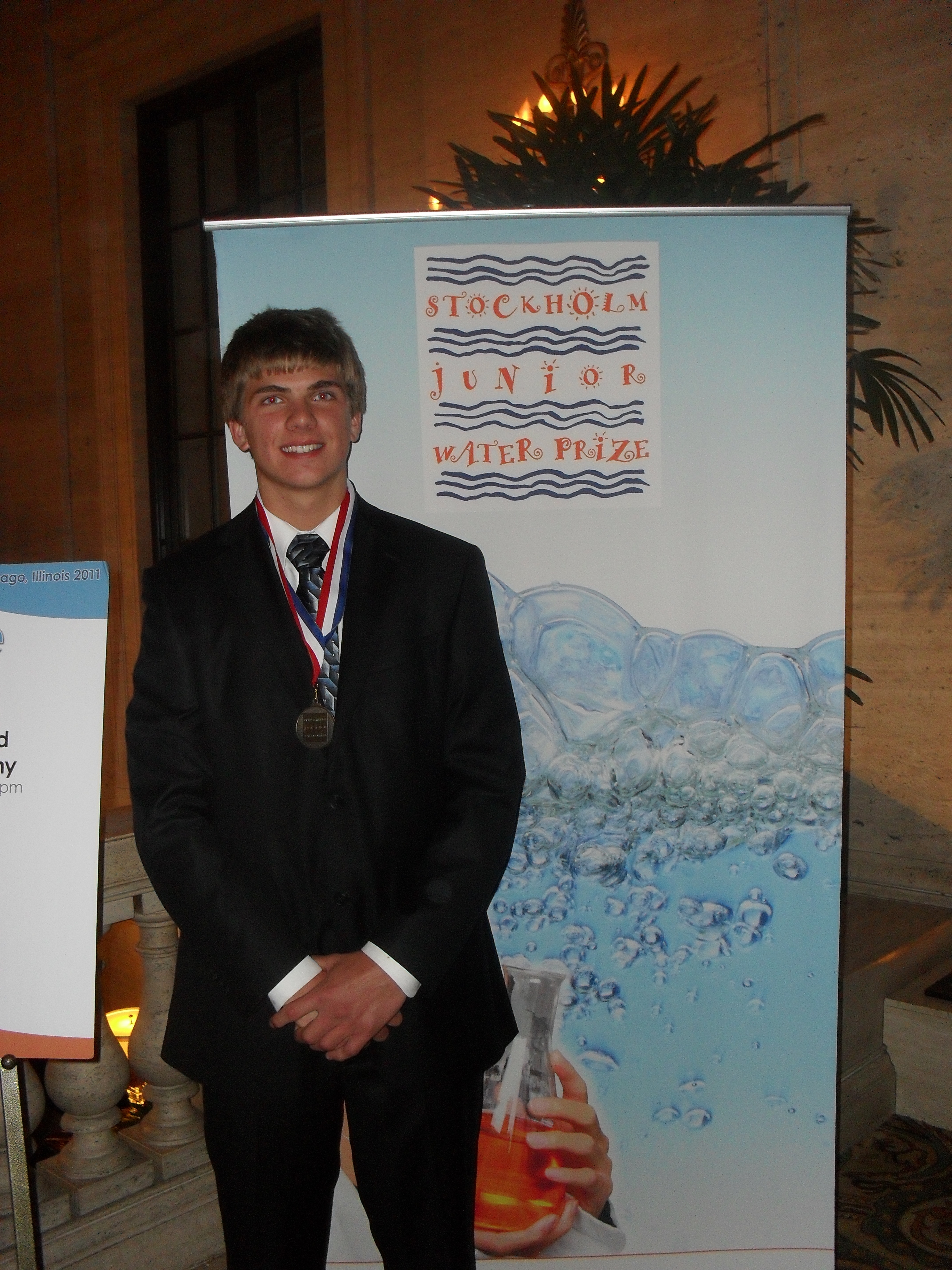 Victoria Rezac and Jennifer Ratzlaff Luke VanGerpen and Jordon Johnson
Alaska 2009 Chicago 2011
THESE KIDS WENT TO INTERNATIONAL SCIENCE FAIR! YOU CAN TOO!
Grand Award Winners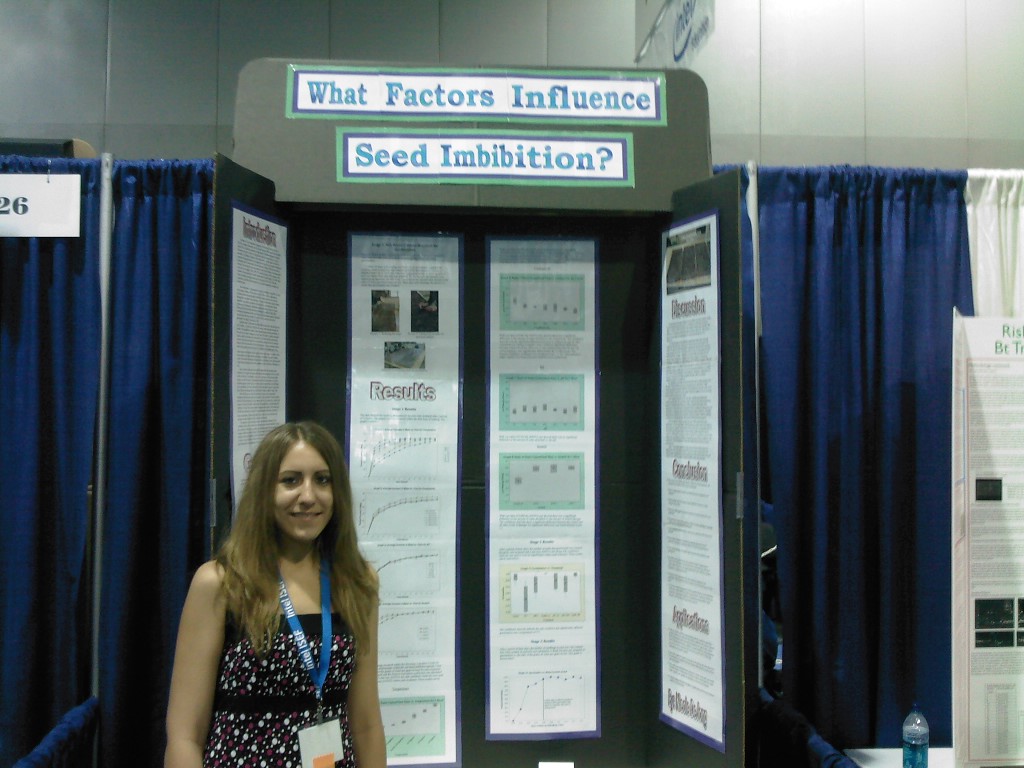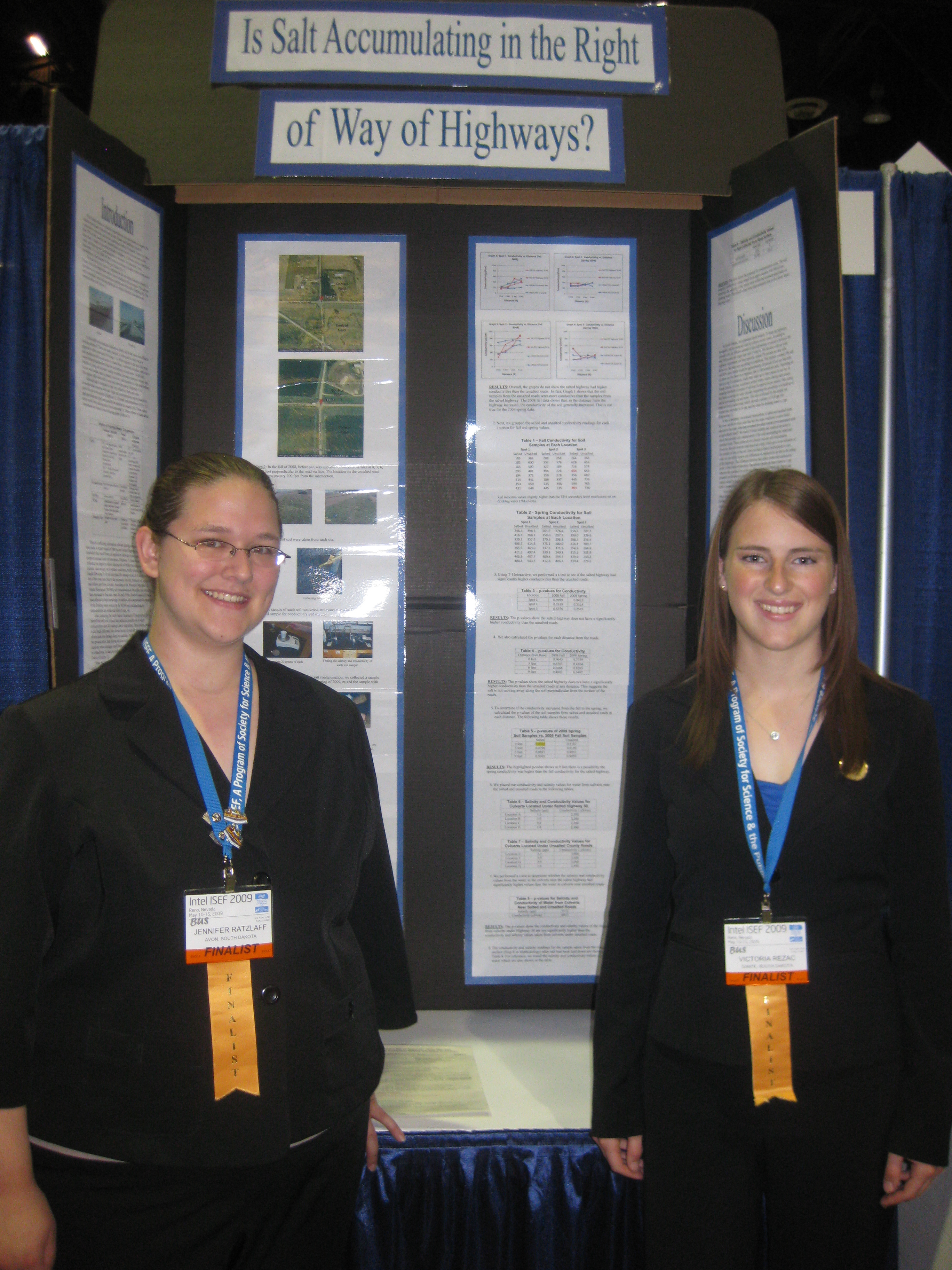 Nikki DeJong (Atlanta 2008) Jennifer Ratzlaff and Victoria Rezac
(Reno, NV 2009)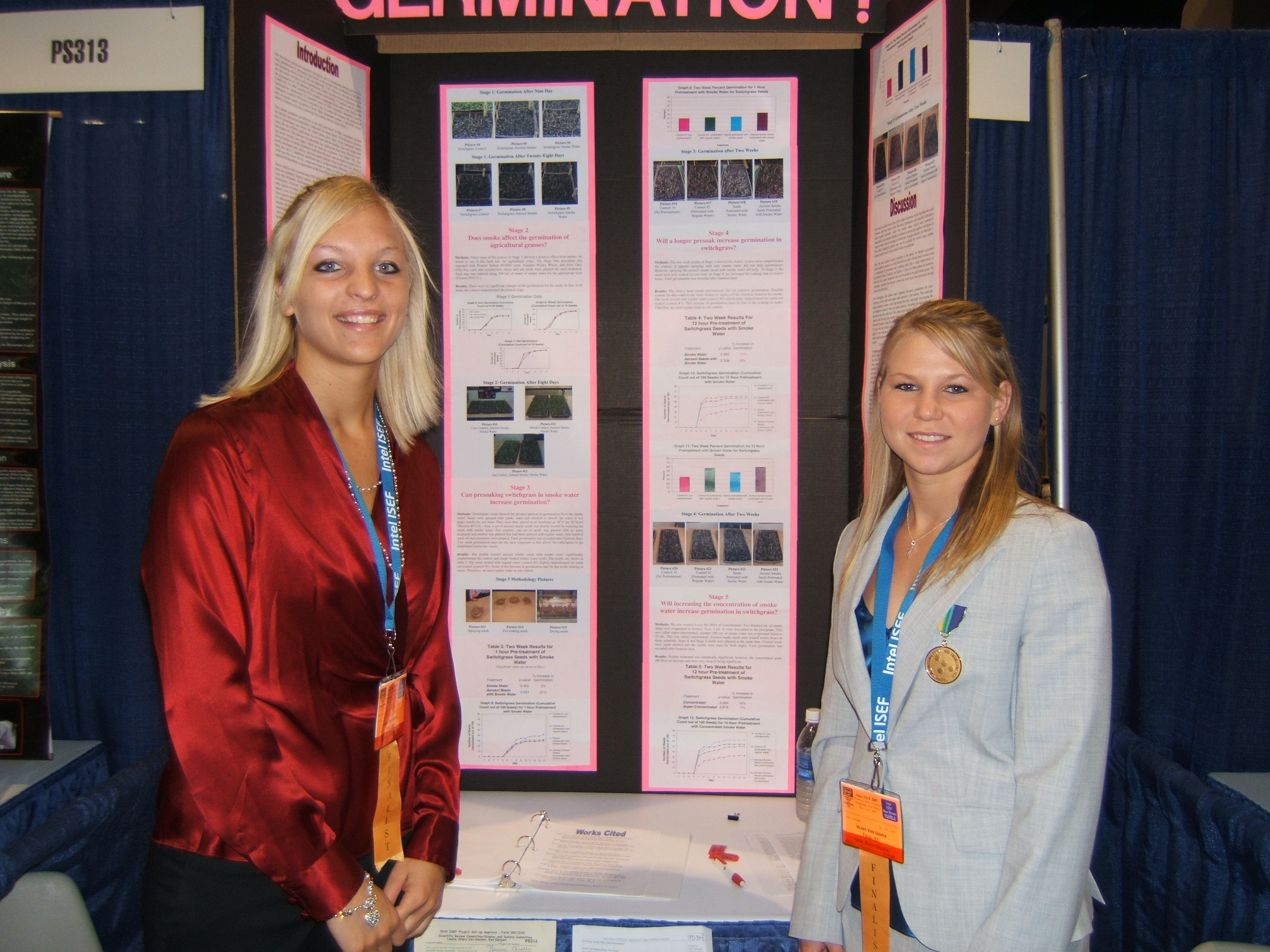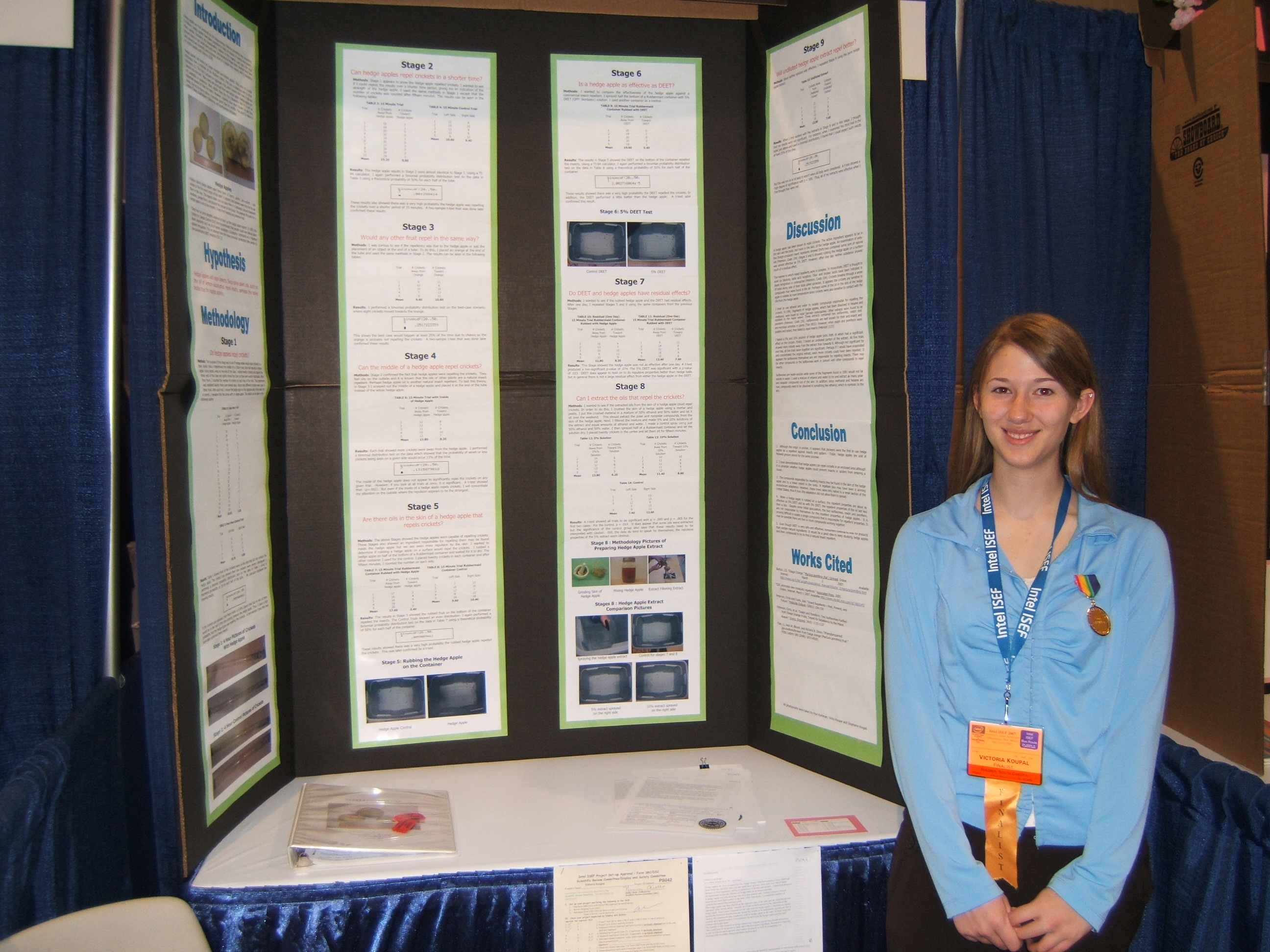 Hilary VanGerpen and Leslie VanGerpen Vicky Koupal
(Albuquerque, NM 2007) (Albuquerque, NM 2007)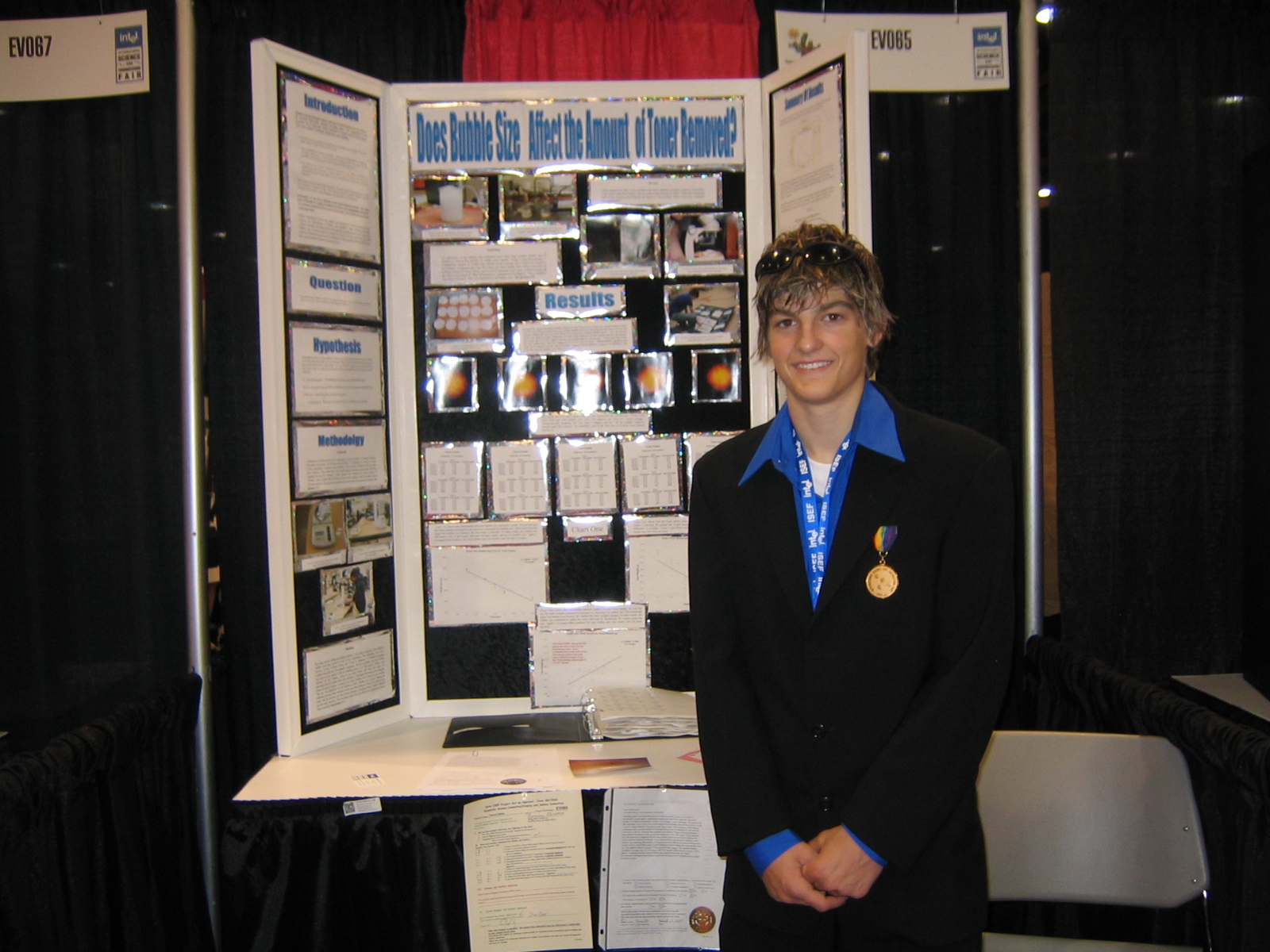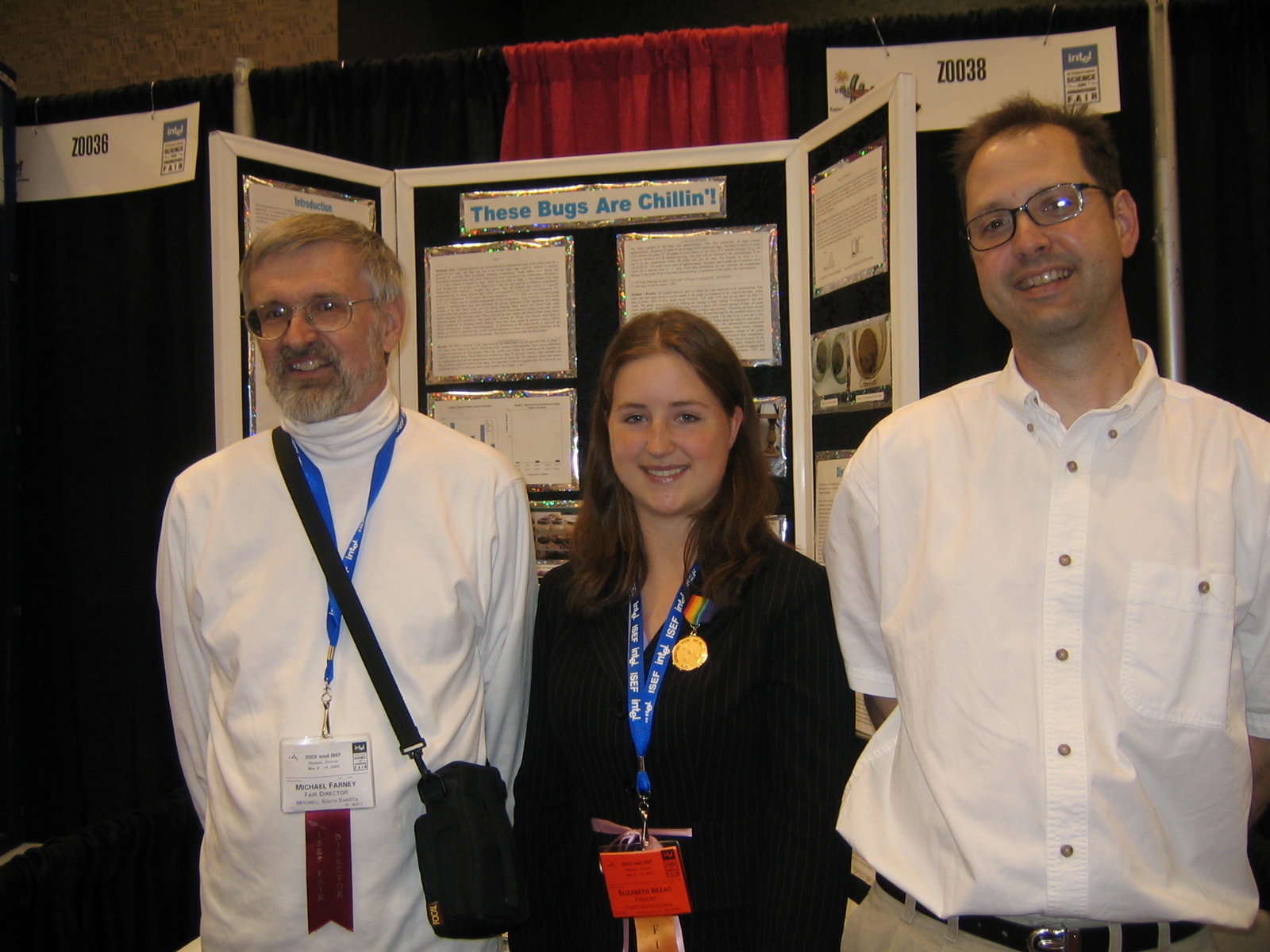 Tanner Hento (Phoenix, AZ 2005) Elizabeth Rezac (Phoenix, AZ 2005)
Student Observers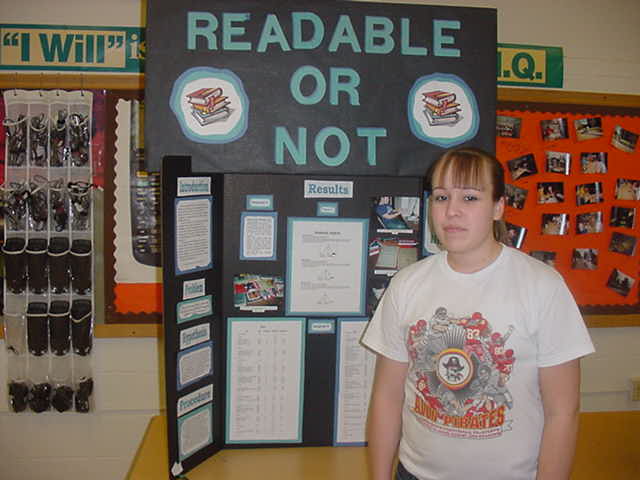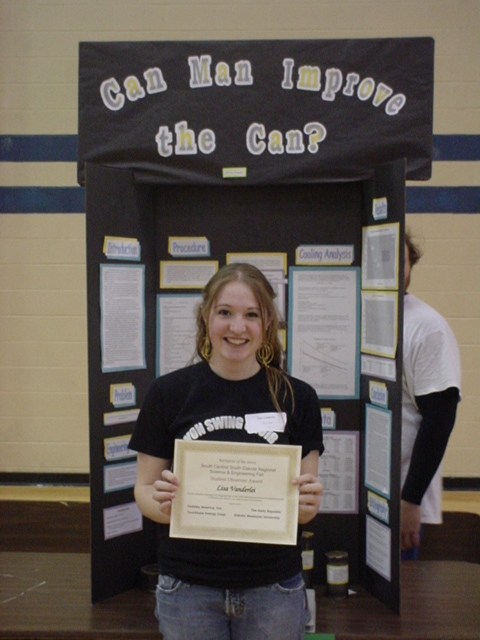 Amanda DeJong (Cleveland, OH 2003) Lisa Vanderlie (Phoenix, AZ 2005) Jennifer Ratzlaff (Indianapolis, IN 2006)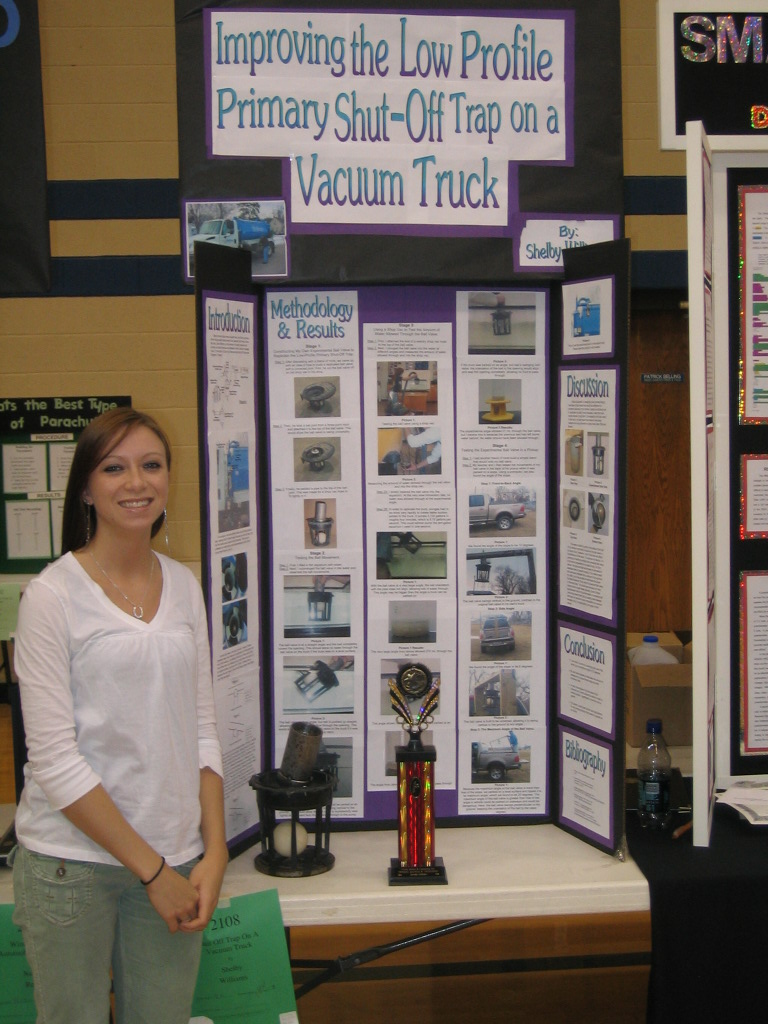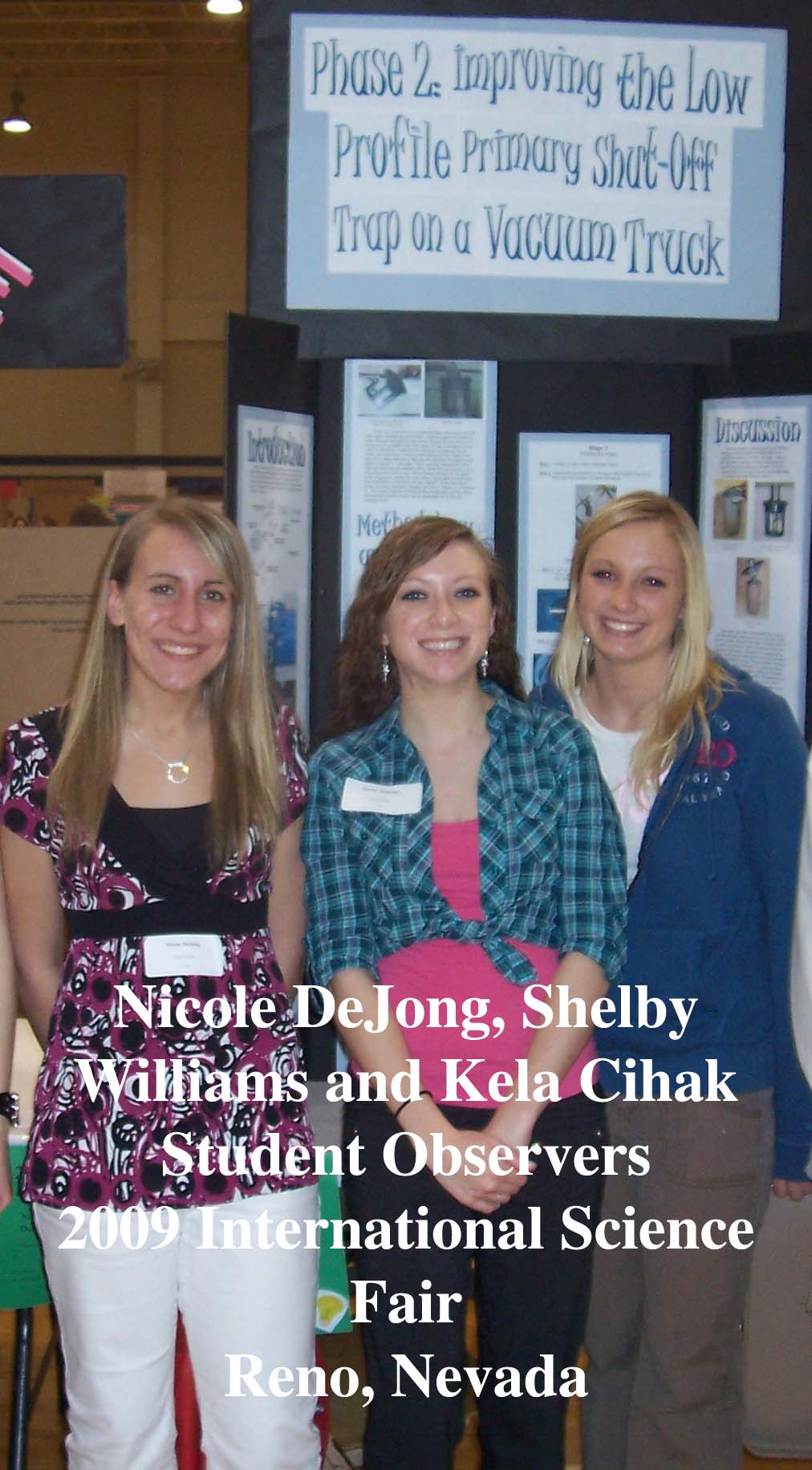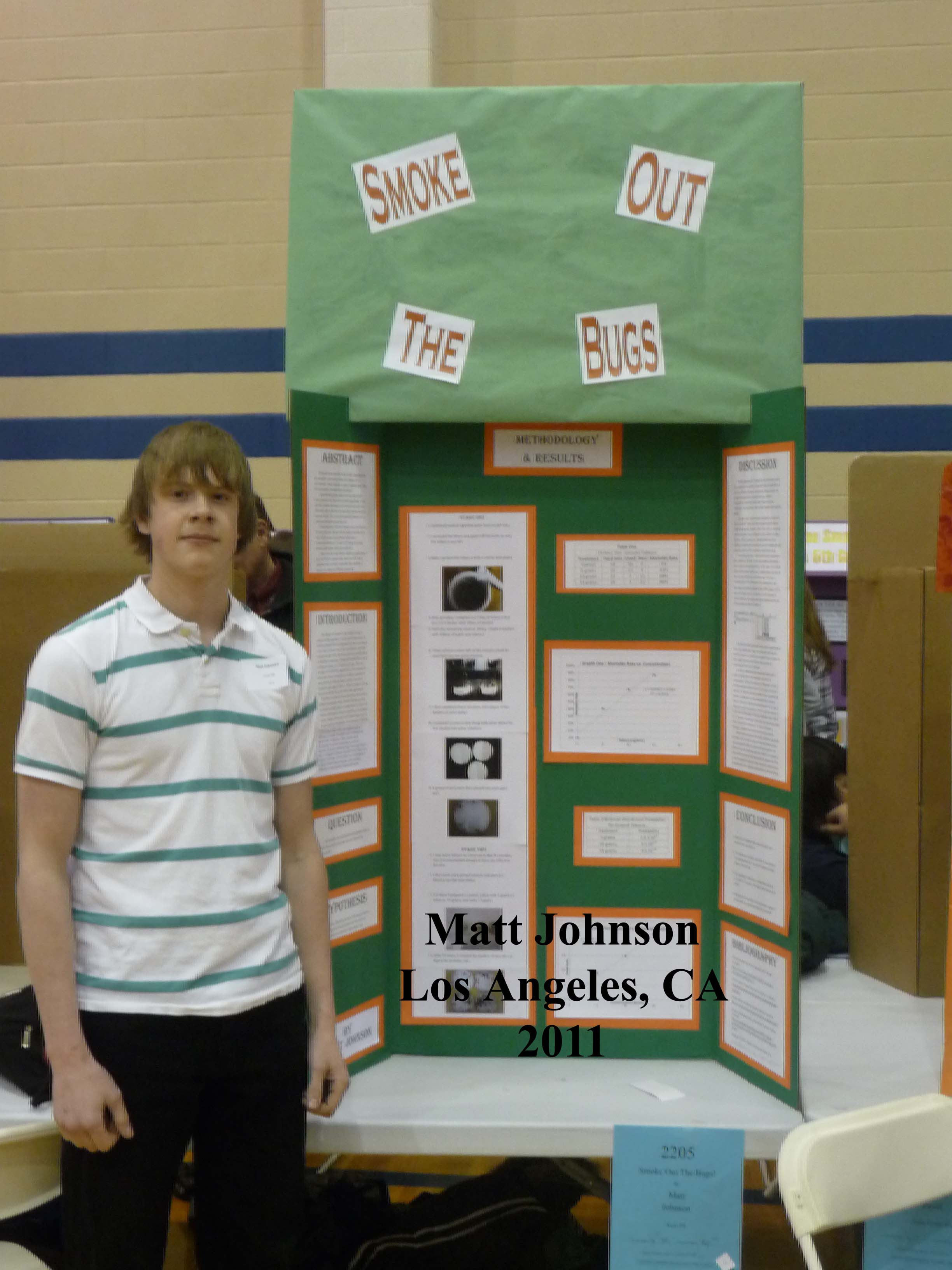 Shelby Williams (Atlanta, GA 2008) Nikki DeJong (Reno 2009) Matt Johnson and Chesney Nagel (Los Angeles 2011)
2011-2012 TIMELINE
FORM
COMPLETION DATE
RESOURCES
Science fair forms: Before starting any of these forms you need to generate some ideas for a science fair project. Run these across your teachers to see if they will work. Next on a Word document you will need to have the following:

Provide a typed research plan and attach to Research Plan Form (1A).

The research plan is to include the following:

A. Question being addressed

B.Hypothesis/Problem/Engineering Goals

C. Description in DETAIL of method or procedures (including chemical concentrations and drug dosages)
For human research, include survey or questionnaires if used, and critically evaluate the risk. See instructions for human research on p. 12 of the Rules. For vertebrate animal research, you must briefly discuss POTENTIAL ALTERNATIVES and present a detailed justification for use of vertebrate animals. See instructions on p. 15 of the International Rules.

D. Bibliography

List at least five major references (

e.g., science journal articles, books, internet sites) from your library research. If you plan to use vertebrate animals, give an additional animal care reference.

(THESE NEED TO BE IN AN ACCEPTABLE FORM (ie. not just a website) See your English teachers for help with this)

September 28th, 2011


All students need forms
Form 1: Checklist for Adult Sponsor / Safety Assessment Form ( Your adult sponsor is either your teacher or parent. Check with your teacher)
Form 1A: Research Plan and Research Plan Attachment (This is the first form that you need to fill out)
Form 1B: Approval Form (Each student needs on of these even if in a group project.

If you are using animals, people, certain chemicals and other dangerous items you may need some other forms. Check with your teacher.
Science fair forms page

ABSTRACT: This is a maximum of a one page summary your project AFTER IT IS COMPLETED. Put your name and title of the project at the top.
(Here is an example for high school)
(Here is an example for junior high and freshman)
March 1st, 2012
AVON SCHOOL SCIENCE FAIR
app. February 23rd, 2012
All paperwork for the regional science fair must be completed. This includes:
1.) The original and copy of the original paperwork
2.) Abstract
3.) Regional entry forms
March 8th 2012
Regional entry forms: Print out a group individual and fill it out. If you have any questions, bring it in
Regional science fair in Mitchell
March 20th, 2012
Intel International Fair
Intel International Science and Engineering Fair

63nd ISEF in Pittsburgh, Pa from May 13th-18th, 2012


ISWEEEP Houston TX
May 2nd - 7th 2012
Junior Stockholm Water Prize

J

une 14-16, 2012 Boston, MA